AGILE COACH & SCRUM MASTER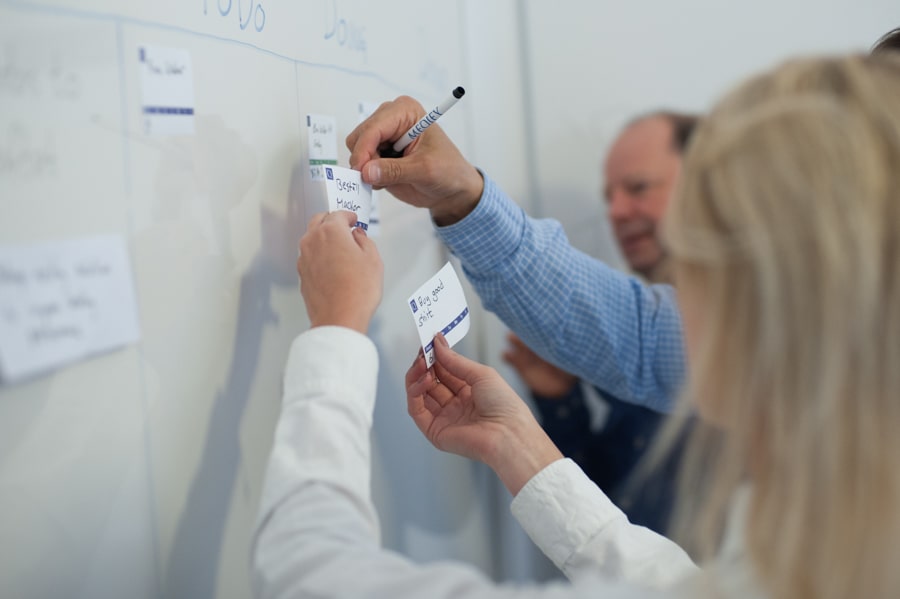 AGILE COACH & SCRUM MASTER
The Scrum framework describes three distinct roles, the Developer, the Product Owner and, the Scrum Master. Transitioning from a traditional project set-up into an agile way-of-working is challenging. We believe getting the team and the roles right are fundamental for success. 
An Agile Coach can often take the role of a Scrum Master ensuring the successful introduction of Agile to the cross-functional team. The Scrum Master has a toolbox of skills teaching Scrum teams to maximize their output through focus, collaboration and continuous improvement.
As the organization matures in the new ways-of-working, the role of the Agile Coach often changes to also ensure address that organizational impediments paving the way for increased agility throughout the organization, sometimes also addressing the question how to scale Scrum or Agile practices in a sustainable way. 
MEQIFY supports your Agile team or Agile program in getting started up or taking their performance to the next level. 
MEQIFY offers Agile Coaches | Scrum Masters | Agile Program Managers with long experience from various industries and frameworks such as Scrum, Kanban, SAFe and Scrum@Scale.